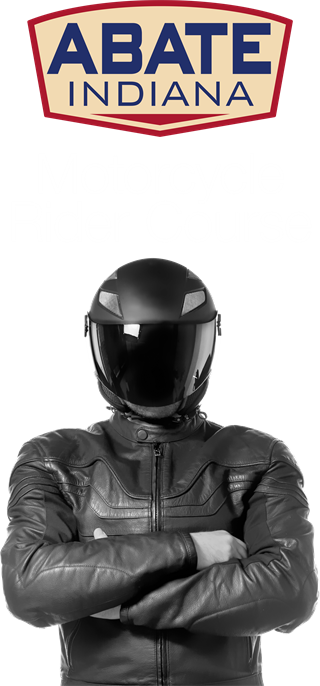 Registration begins on Friday, February 16,
online and at Renfro Promotions' Indiana
Motorcycle Expo at the Indiana State Fairgrounds
---
Providing quality motorcycle rider education for 38 years
Since 1979, ABATE of Indiana has provided quality motorcycle rider education to more than 128,000 motorcyclists in Indiana. ABATE and our motorcycle safety professionals have been recognized with hundreds of state and national awards. Our skilled and dedicated instructors have invested hundreds of hours in developing the skills and techniques to provide a non-threatening learning environment designed to meet the needs of new riders.
OPEN TO EVERYONE!
You do not need to be a member of ABATE to sign up for a class. A free one-year membership is provided to all students.
Introductory Rider Course For newer riders and those wanting to learn how to ride
Classes can take anywhere from 15 to 20 hours to complete depending on weather, overall class progression and other factors. The course consists of classroom and on-cycle training, and can be completed in one weekend or four to five weekdays.
Class includes:
BASIC SKILLS: Straight line riding, turning, shifting, and braking.

MENTAL SKILLS: Strategies for riding on the street, handling special situations, and developing the proper attitude for riding.

PHYSICAL SKILLS: Advanced turning techniques, maximum braking techniques, swerving
Motorcycle provided for all students
---
CLASS LOCATIONS: Clarksville | Elkhart | Evansville |
Fort Wayne | Indianapolis | Kokomo | Versailles | Westfield